Our Infrastrcture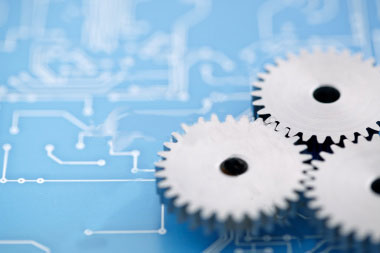 We have complete in-house facilities for drafting of drawings, manufacturing & erection of pre-engineered buildings, portal truss systems and pre-fabricated huts. We execute large-scale turnkey projects where we provide complete customized solutions for the client.
All major components and parts used in our structures are fabricated and produced at our works. We have a full fledged work shop for manufacturing columns, pillars, rafters, trusses and various other parts for pre-engineered buildings, pre-fabricated huts and portal truss systems.
We have facility for cold rolled forming for making 'Z', 'C', 'U', 'W', 'L', 'T' and pressed steel door and window sections and for profiling of sheets for roofing, wall-cladding, flashing, girts, ridge etc.
We have a highly skilled and efficient in-house team of fabricators with a vast experience in the field. This means that our client needs are well-understood and translated into the fabrication of structures.
We have successfully completed projects is various states including Uttar Pradesh, Assam, Rajasthan, Gujarat, & Punjab. Having worked in such diverse regions, we have built a strong foundation and our site and erection teams are well-equipped to tackle challenges posed by any other region within or outside the country.