Roofing & Wall Cladding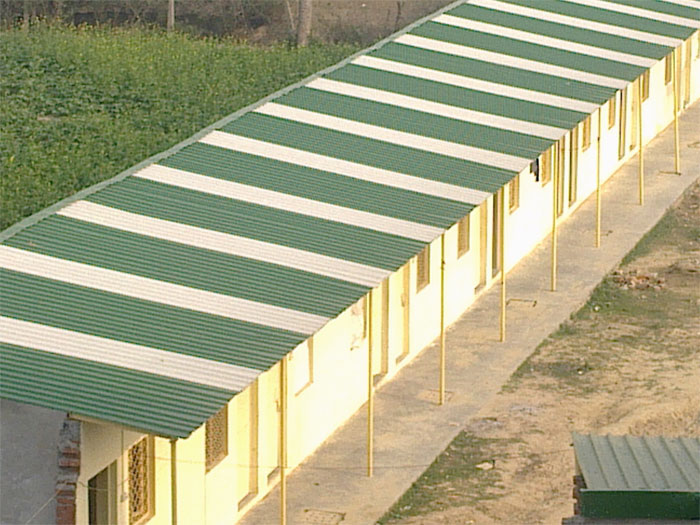 The finest quality coils are procured from premier producers and sheets are profiled in our state-of-the-art production facility. We ensure that our sheeting offers optimum strength and perfect over-lap providing a high degree of weather & corrosion resistance.
We offer options for insulation with glass wool, rock wool etc. as per client requirements. We also provide a wide range of roofing and cladding accessories like ridge, flashing and gutters.

Roofing Product Images