Cold Roll Formed Sections > Z & C Purlin
Z & C Purlins provide support to profiled sheets used in roofing and wall cladding in pre-engineered buildings. They are preferred over hot rolled angles by structural engineers everywhere because of their superior strength and lighter weight. Their superior strength allows increased truss spacing and larger bay centre thus reducing foundation costs and overall weight of the structure.
◊ Key Advantages: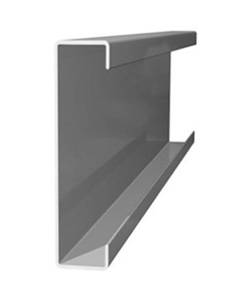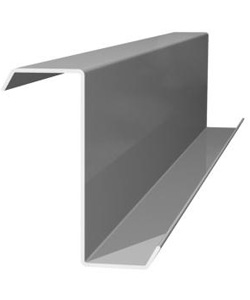 Superior in strength
Less weight per unit length in comparison to conventional sections
Lower cost in comparison with hot rolled angles/tubular purlins
No wastage as the purlins are supplied in exact required lengths
Expedite erection process as they are easier to use
◊ Fixing Accessories:
Cleat
Cleats secure purlins to the primary structure. These are punched to a set pattern of slots to suit a particular size of purlins.
Sleeve
Sleeves join two purlins together thus allowing the use of purlins continuously for larger spans.